We have a happy and motivated team at Townhouse Dental Practice, sharing a common goal of achieving the highest standard of care for all our patients. Our dedicated team includes receptionists, nurses, dentists and hygienists. Our team are always here for help or advice on any aspect of your dental experience.
Meet our Experienced Team of Dentists and Hygenists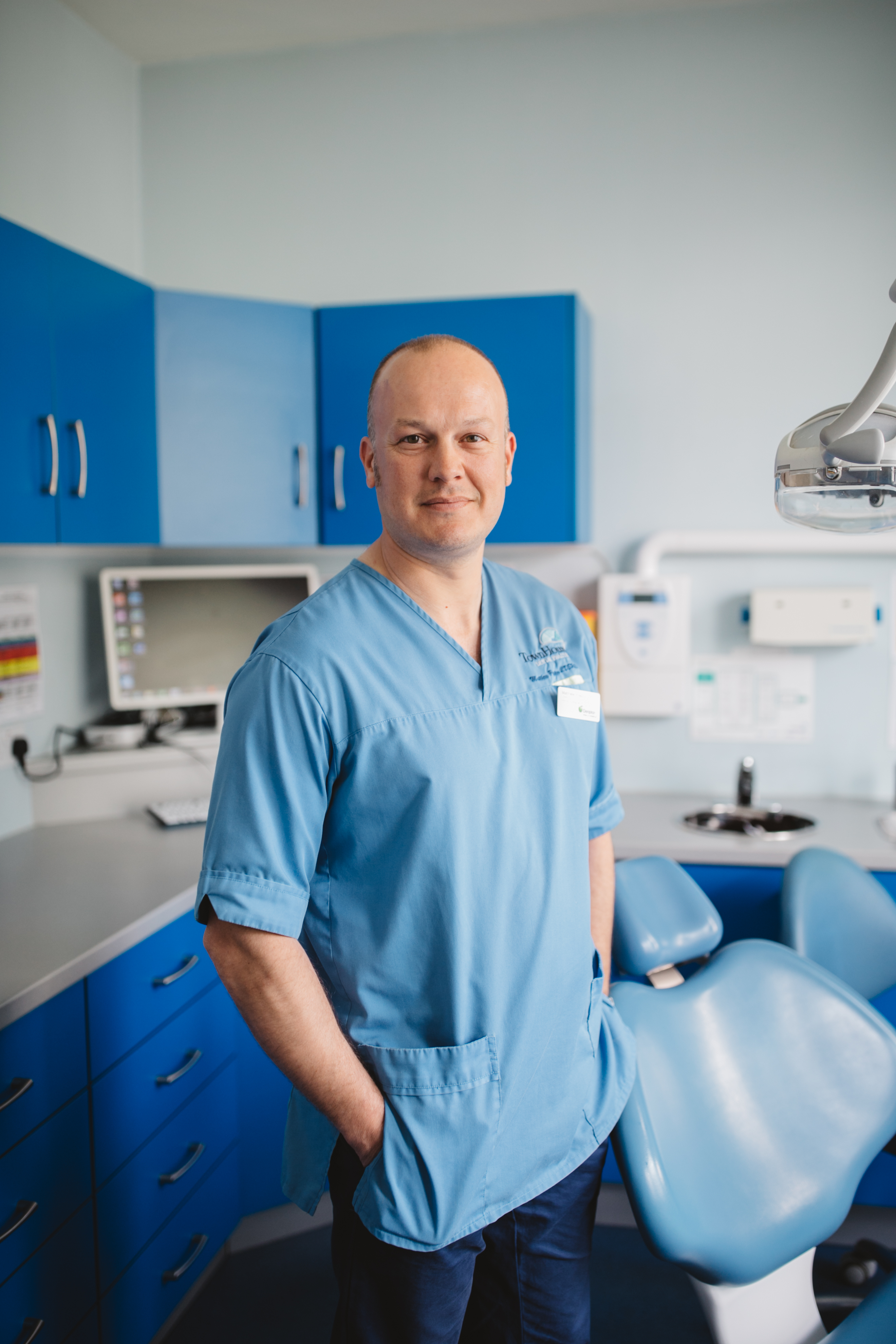 Matthew Preston LDS RCS (England) 1993
GDC registration: 68695
With 25 years of experience, Matthew is the clinical lead and practice owner. He trained at the University of Birmingham and settled in Coleraine in 1994 before taking over the Practice in 1999.
Matthew is a member of the British Dental Association and the Irish Academy of Aesthetic Dentistry, and is committed to lifelong learning, having enjoyed two comprehensive year-long postgraduate Advanced Restorative & Aesthetic Dentistry courses. He is a Gold Status practitioner of the Six Month Smiles short-term orthodontic system and has completed the Wired! Core of Knowledge in orthodontics.
He combines his general practice duties with a part-time role as Clinical Audit facilitator for dentists in the Northern Board area and in 2013 was appointed an Assessor on the Foundation Training Scheme for newly-qualified dentists.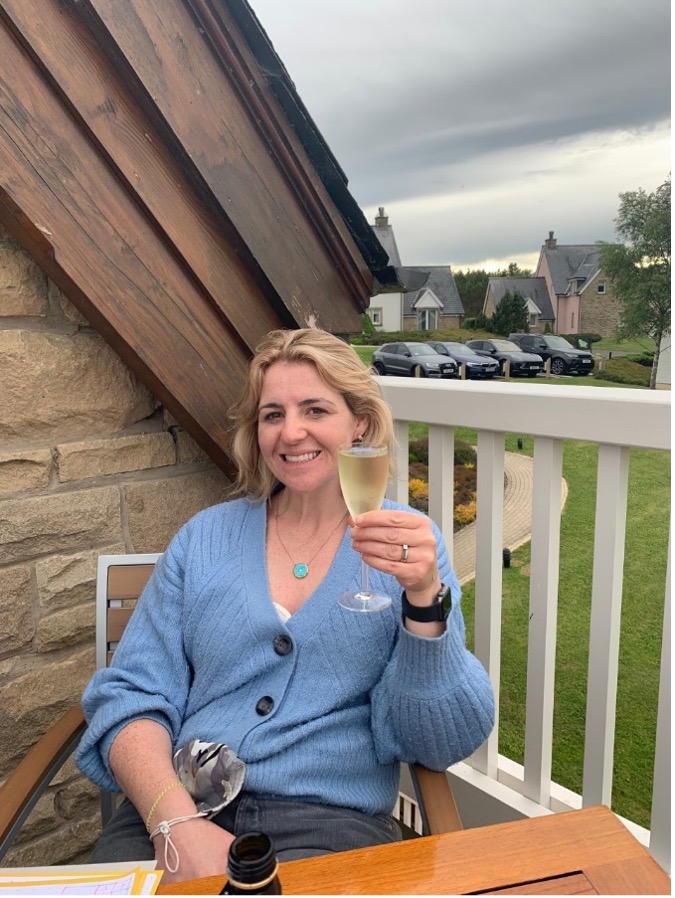 Kim Laverty BDS UGlasg 2006, MFDS RCS(Ed.) 2008
GDC registration: 103203
After qualifying from Glasgow University in 2006, Kim took some time travelling and working in Australia, New Zealand and Cambodia, before settling back in Northern Ireland in 2011.
Kim enjoys seeing patients' smiles, and perceptions of their visits to the clinic, evolve with time. She wants her patients to have a positive experience and is keen to make a positive impact on the wellbeing of every patient under her care, believing that all care should be in accordance with best evidence-based clinical practice.
"I know I've done a good job when a patient wears their smile with a newfound confidence and energy". This comes as the result of creating smiles that look good, stand the test of time and sit in harmony with the patients face.
Committed to continuous profession growth and learning, Kim has a special interest in facial aesthetics and anti-aging treatments. She has previously undergone training in adult orthodontics and is currently participating in a year-long programme with Dr Chris Orr in Comprehensive Dental Care and Cosmetic Dentistry. Kim is ATA Certified in Botulinum Toxin treatment and is also certified in the C Fast Invisible Brace System.
When not at work Kim is kept busy looking after 3 young children but manages to find time for keeping fit, horse riding and pottering in her vegetable patch. She also enjoys getting back out to socialise with friends over good food and refreshments.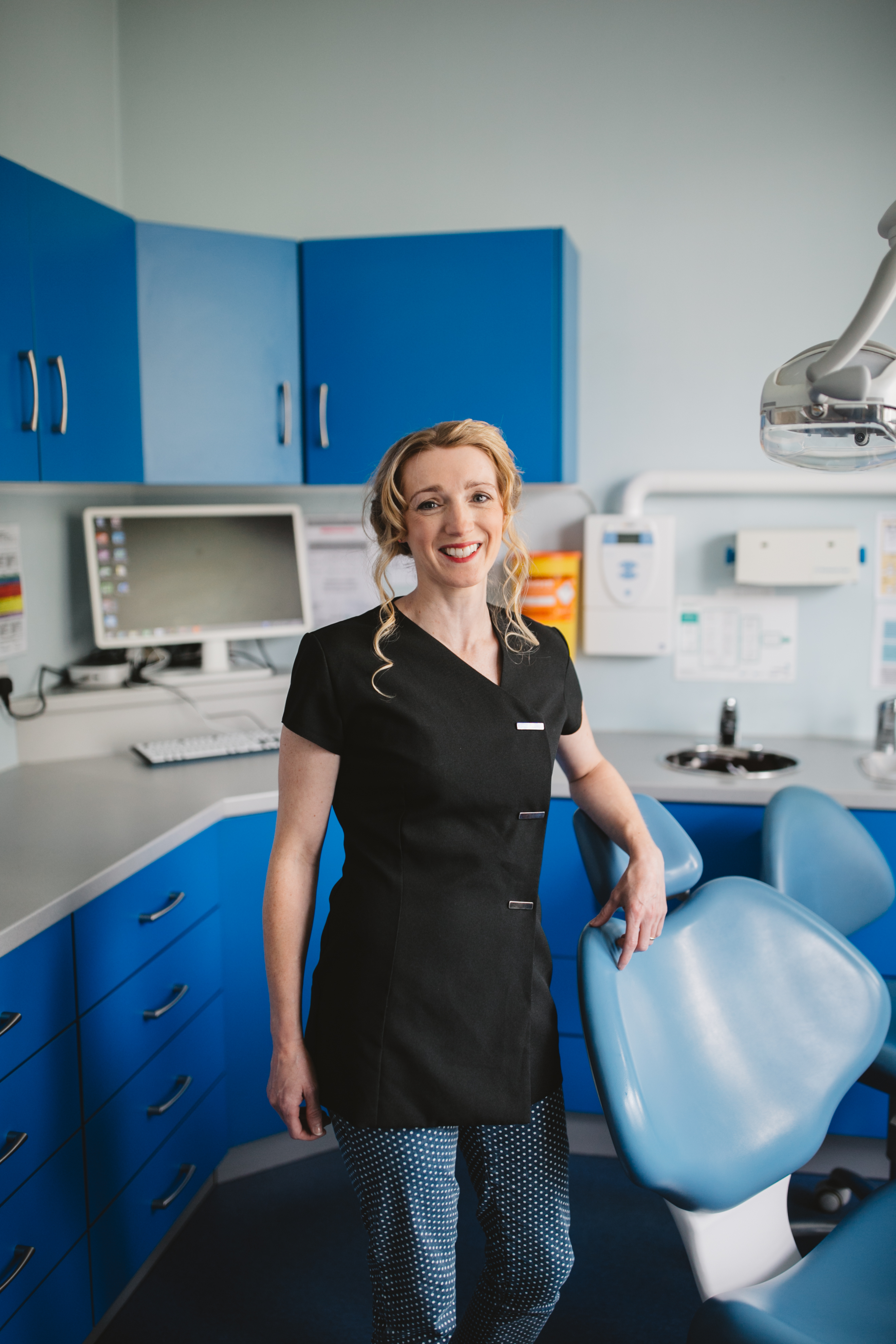 Tracey Watley Dip Dent Hygiene (Belfast) 2008
GDC number: 152854
Following a 7-year career as a dental nurse, Tracey chose to retrain as a Dental Hygienist, graduating in June 2008 from the School of Dental Hygiene, QUB. Tracey has since continued her studies to develop skills in inhalational sedation, whitening and laser treatment.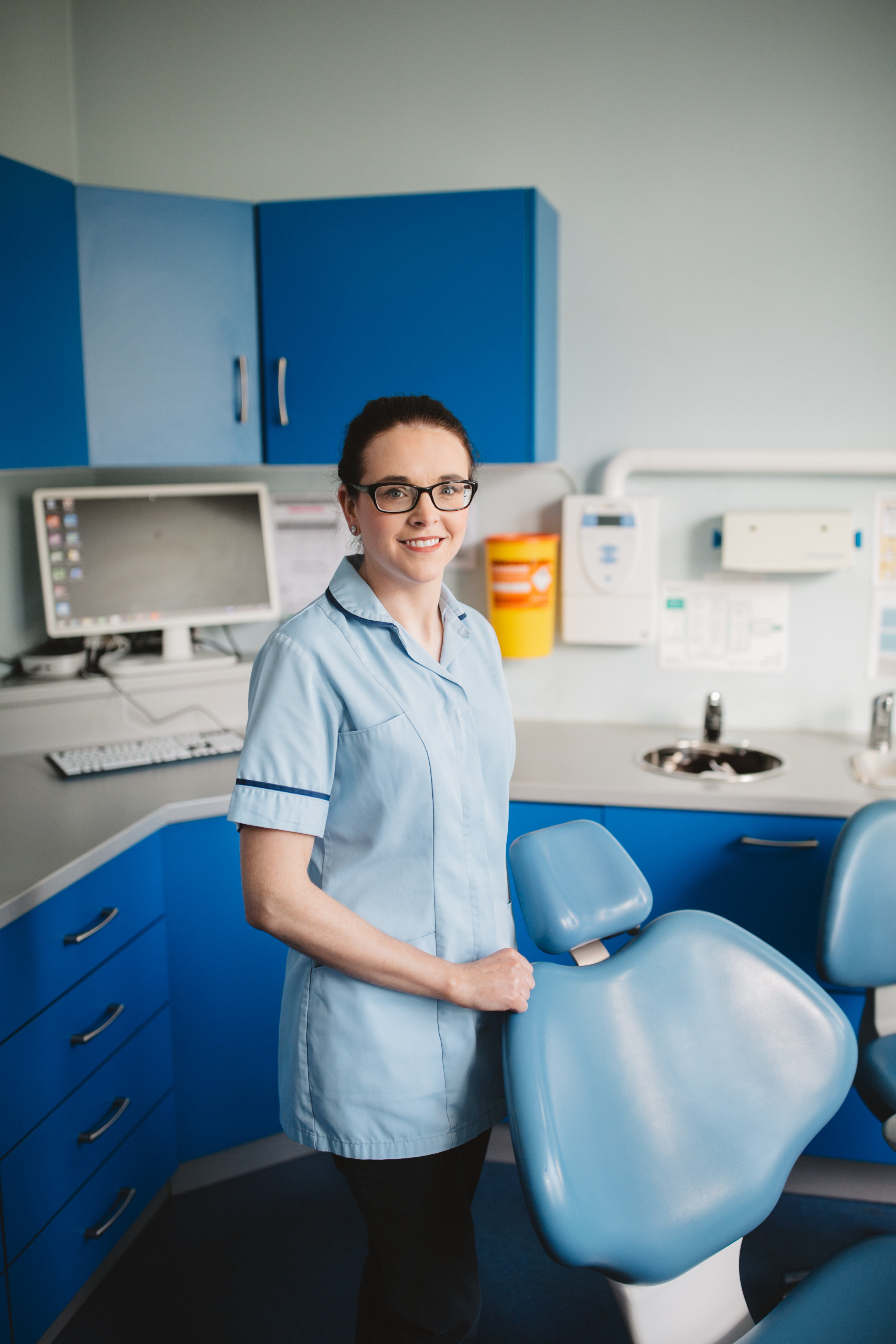 Shauna McHenry Dip Dent Hygiene (Belfast) 2006
GDC number: 103635
Shauna qualified as a Dental Hygienist in 2006, having previously worked locally as a dental nurse. Her main role within the practice is to provide preventive dental care through periodontal treatment. An enthusiastic and welcoming member of the team, Shauna enjoys educating patients on improving and maintaining good oral hygiene.
In Safe Hands with our Dental Nurses
Eileen, Jenny and Rebekka. All of our dental nurses are fully qualified and registered with the General Dental Council. All take part in both external and in-house Continuing Professional Development, surpassing their requirements.
A Warm Welcome from our Receptionists
Carolyn has been part of our team since doors opened in 1999. Originally a dental nurse within the practice, Carolyn proved indispensable as a receptionist and now manages and organises the office and reception. Paula joined the team in 2006 and is now our Denplan Champion – what she doesn't know about the benefits of Denplan membership isn't worth knowing!